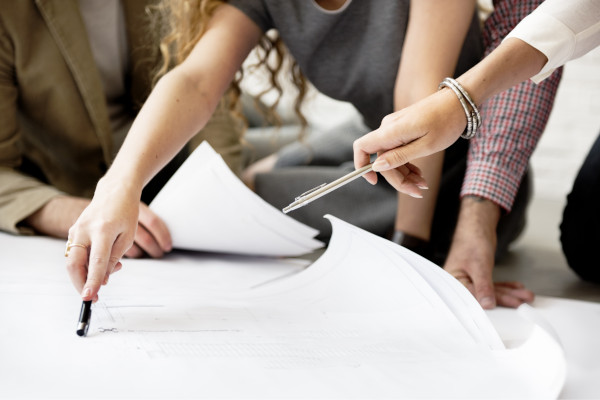 Move forward with the perfect floor plan
Every development project comes with its own vision and constraints.
Your project needs to appeal to the right buyer, satisfying their needs and desires. But the floor plans also need to suit the features of the land and meet requirements set by local authorities.
It takes time to sift through your floor plans, opening files and searching for one that meets your project criteria.
And if your search leaves you empty-handed, you'll need to work with an architect or building designer to come up with the right solution, adding time and cost.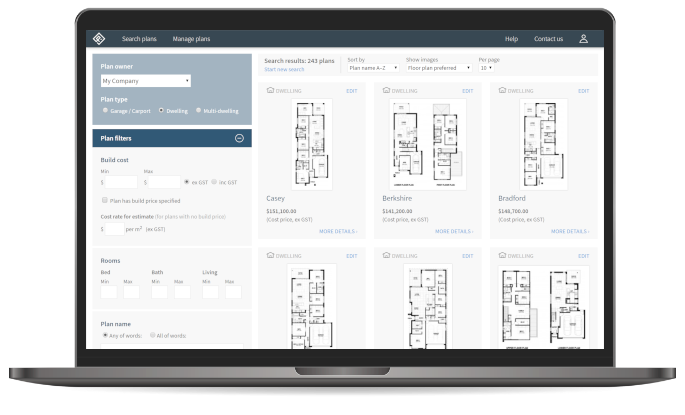 Use powerful filters for fast decisions
Plan Registry is designed to capture the criteria and specifications that matter to the building industry.
It's a comprehensive platform to organise your floor plans. Then, search and filter to find exactly the right plan for each development.
Create multi-dwelling developments
Combine plans for individual dwellings to design a high rise, residential unit complex, townhouse or duplex. Plan Registry's parent and child plan feature lets you combine plans with ease.
Why use Plan Registry?
Store and organise your floor plans in one place.
Plan Registry is a powerful database that captures all the details you need to track floor plans.
Find the right floor plan fast.
Our powerful online database lets you quickly find the best floor plan to match your land parcel and council requirements.
Share your designs with customers.
Showcase your plans in a professional, user-friendly search portal.
Get projects moving faster.
Quickly find and access plans to take your development to the next stage.
Start working smarter
Set up your business account and start managing your floor plans with Plan Registry today.