The smarter way to work with floor plans
Lodge and organise as many plans as you like.
Whether you're working with hundreds of plans or just a handful, you'll find it easy to find exactly the right one.
Quickly filter your plans to find the right one.
Set criteria to match your land parcel and local government requirements.
Share your designs with clients or colleagues by inviting them to your account.
Our search portal is thoughtfully designed to ensure your professional work stands out.
Get dated confirmation that your floor plans have been registered with a trusted third party.
Protect your work with a Plan Registry certification dating your design.
Trusted by Australia's architects and building designers
Your talent, training and professional experience comes to life in your drawings. But it's easy for the value of your work to be diminished by imitators.
Plan Registry provides architects and building designers with reliable third-party certification of the date a floor plan has been submitted.
Organise all your plans and files in a single location. Choose to invite clients or colleagues to view your work in a secure, professional platform.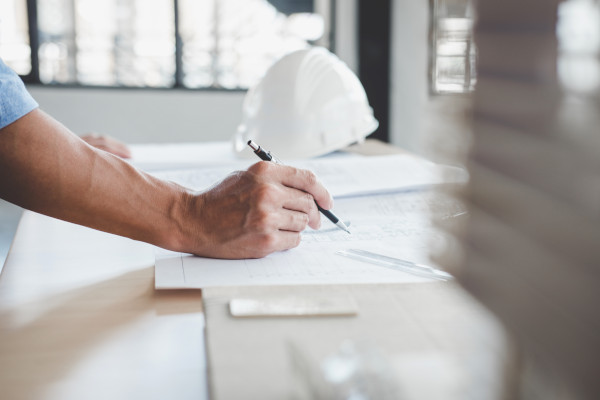 Helping builders and developers manage projects better
Plan Registry is a powerful tool for builders and developers to manage their entire suite of floor plans.
It's been created specifically for the building industry, with a database that captures everything needed to maximise the potential application of each floor plan.
When you lodge your plans with Plan Registry, it's faster to find the right floor plan for your next building project.
You'll also be able to share your floor plans with clients, so they can view and filter the plans lodged by your company.
Getting started is easy
1. Create your account.
You can create an account as an individual or a business.
2. Lodge a floor plan.
Submit your plan in less than ten minutes, storing details and files for future use.
3. Receive digital certification.
For every plan you submit, you'll receive digital certification of the date it's lodged.
Your questions answered
How does Plan Registry protect my plans from plagiarism?
When you first submit your plan, you'll receive digital confirmation of the date your plan has been submitted. This independent, third-party certification can be used to clearly demonstrate when you created this plan.
Can I share my floor plans with my clients?
Yes, you can simply invite your clients to view your account. Plan Registry's search function is designed to showcase your brand and floor plans.
How long will it take me to get started with Plan Registry?
Plan Registry's search function already includes detailed criteria, tailored to the needs of the building industry.
Setting up your account only takes ten minutes. Add any of your existing floor plans, taking a few minutes to enter the specifications of each plan. It's minutes that will save you hours in searching for the right plan later on.
How can Plan Registry's filters help me plan my project?
Builders and developers can use filters to quickly locate floor plans to meet the specific criteria of their next project.
First, choose the type of dwelling needed, for example, detached garage, dwelling or multi-dwelling.
Each type of dwelling then offers tailored criteria, such as:
single storey or multi-storey
dwelling size
room quantities
envelope size
level layout
suits corner lot
pricing
features
development controls, including local government regulations
These filters let you quickly eliminate any plans that aren't appropriate for your site.